It's

been magnificent, not just for the Brazilian author, Paulo Coelho, but for the whole book-reading world. The frenzy some of his books created still lasts in the global culture. The Alchemist, The Witch of Portobello, Brida, and The Fifth Mountain, to name a few. Mr. Coelho's books took the New Age intellectual revolution into the new millennium.
Image Courtesy: http://www.internationalnegotiation.org
If Castaneda's books provide us with a line of awareness between the ordinary reality and the parallel ones, in Paulo Coelho's literary universe, they merge into one. A very good example can be seen in The Alchemist. When Santiago and the alchemist were in the desert in front of the bandits, where they would later perform the miracle of being transformed into wind, we see this same merging of realities.
Five years back, in a small public library in Kannur, I discovered my first Paulo Coelho book. I had heard his name previously in the pamphlets and bullets published by one of the prominent publishers in Kerala. When I came across The Fifth Mountain, in that small public library, I did not hesitate to pick it.
However, I should not say, if my memory is not betraying me, I was entirely free of doubt just before taking the book that this would be a great read. I was hesitant enough, just like any one would be. I turned the pages and took the first page. It was lucid, simple, and direct. I took it, without another hesitation.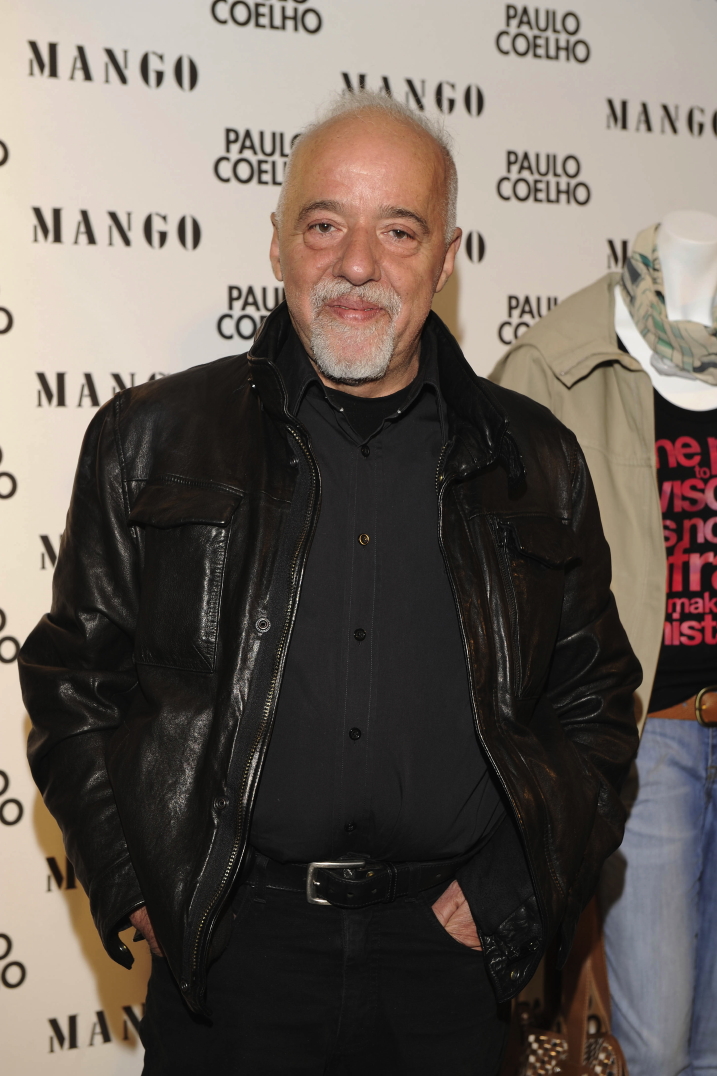 Image Courtesy:http://www.modepilot.de
In the preface of The Fifth Mountain I read that universal mantra of self-realization, for the first time. Remember, The Fifth Mountain was the first ever book I read, by Paulo Coelho. I did not even hear about The Alchemist, before I took The Fifth Mountain in my hands. Perhaps, I had heard about The Alchemist from the bulletin, but I could not recall such an event now.
"And, when you want something, all the universe conspires in helping you to achieve it."― Paulo Coelho, The Alchemist
These words reminded me that my dreams are not mine alone, but they have a reason to be in my mind. Whatever I write from here onwards, about how this quote helped me to put life into perspective, would, I am afraid, become a shapeless outburst of my gratefulness to the author, to the teacher. August 24th is his birthday.
Image Courtesy: www.xpautographs.com
I wish my dear writer, Paulo Coelho, a very happy birthday. May you receive the best of joy, health, and sunshine.
I regret addressing Paulo a Brazilian author, in the beginning of this short piece. He is very much a universal writer, given his reach and impact.