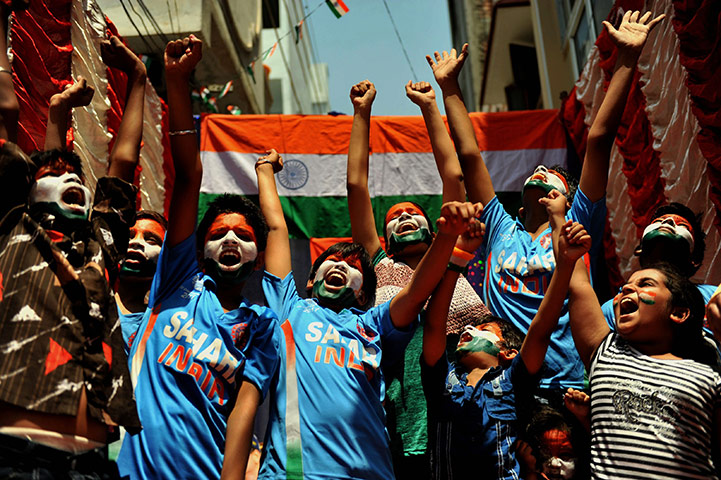 Image Courtesy: Guardian.co.uk
Is
it publicity that follow people of people follow publicity? In both cases, it seems publicity is a hard pet to keep. The latest controversy regarding betting in Indian cricket validates this assumption. Heavy betting!
It is shocking how some of the unsuspecting faces appeared on the scene as quite unsuspecting souls and trapped themselves. The labyrinth of law is tightening its grip around their necks. This controversy is unsettling for most of the Keralites, because of the involvement of the fast bowler S. Sreesanth.
Santakumaran Srisant, is born on 6th February, 1983 in Kothamangalam, Kerala, South India. Even though, Sreesanth was involved in cases of emotional outbursts in the field, including showing aggressive gestures to senior players, for every Keralite, he was a next-door young man, with a slightly twisted mentality. Prodigal sons do return home, don't they?
However, when the noose of the law tightened, we felt it was impossible for our boy to come back home again. We thought it be better to blame the North Indian lobby for all the trouble Sreesanth was facing, and did the same. Nevertheless, it did not work, as each day new evidences popped up. It seemed the police system in India had a sudden revamp and the law had a revelation. Let a thousand criminals escape, not a single innocent should be punished.
If you don't feel the pun, show me your back. Here! Take the kick!
Finally, the police had found clues about the involvement of the underworld and each day is witnessing surprising arrests. There are those in Kerala, though, who always had a bad opinion about the prodigal son. They could not stand his hairstyle, or dance, or gestures, or that pair of prominent openings just above his mouth. They celebrated the arrest and are in euphoria about his not coming back.
We, ordinary Keralites, though hopeless of the situation, often look at whether our prodigal son's advocates are able to pull some strings. We often forget to ask if he is actually involved in the underhand dealings or not. Never mind the simpleton manner with which we hope for the best. We still could not determine, for whom we should keep our hopes high, for Indian cricket or for our dear prodigal son.
We are content in some ways though; everywhere, our lad known, now, though he is having a bad time with fame.